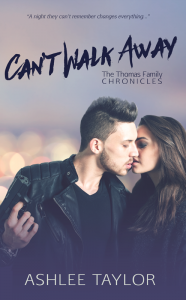 Release Date: July 28, 2015

Christianna Thomas only wanted a break from her boring life…
But when she wakes up in a strange hotel room with absolutely no memories of what transpired, she has no other choice but to return to her writing career, plagued by dreams of an enigmatic, silver-eyed man. Nicholas Prescotti is haunted by flashes of a breathtaking beauty he can't believe is real… He tries to force her from his mind and focus on his obligations to his powerful family, but when he crosses paths with his mystery woman again, he is driven to uncover the truth about that night. They find something they never anticipated…and much more than they bargained for. As a result of their first forgotten meeting and Nico's determination to seize the reins of his own life, family ties are severed and allies become rivals. When trust is betrayed and events are set in motion, Nico and Christianna find themselves in grave danger just when they should be happiest. When confronted with secrets and deadly agendas threatening the lives of those she loves most, will Christianna leave Nico? Or will she discover she can't walk away.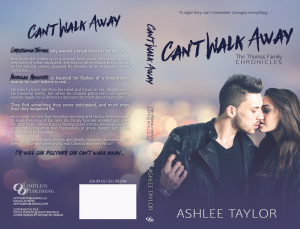 REVIEW
*****4.5 Stars*****
I am in love with this book.
Nico and Christianna (I LOVE that name) are so amazing.
The dynamic and chemistry worked so well. I fell in instant love with them both.
This story keeps you interested and sucks you in from the first moment.
The only thing that kept it from 5 was the excess details. It wasn't out of control but enough I noticed. I don't mind a few mundane tasks and activities but being taken step by step sometimes was enough to have me start skimming for "the goods" during those parts.
Thanks for a great book Ashlee and I hope we get Luke and Alex's story!!!

Ashlee Taylor has always loved to read. She was practically born with a book in hand. She even wrote short stories and vignettes for fun at age eleven.
As she grew up reading was put to the side but the book Fifty Shades of Grey brought back the love of the written word. Swallowing every book she could get her hands on while befriending authors. Eventually becoming a beta reader and helping authors work out critical scenes and plot progressions. Through this process, Ashlee decided to write the stories in her head. She has self-published and is also signed with Limitless Publishing.